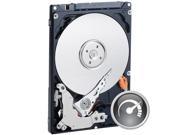 Need a hard drive for your laptop? HERE IS A DEAL!


4 CH Receiver Transmitter Wireless Remote Control Switch 12V
10A Third Generation Solar Energy Controller
Solar Power Submersible Fountain Pond Water Pump
12V DC 80PSI Diaphragm Water Pressure Pump
12V Mini LCD Digital Microcomputer Control Power Timer Switch
12v LED Display Digital Delay Timer
12v Multifunctional Relay Module Loop Delay Timer Switch
James G Conzett 1962 – 2012
Scenario

A Brazilian cattle ranching company got permission from the Paraguayan
government to destroy the forest where the Ayoreo-Totobiegosode
Indians live, one of the last "uncontacted" tribes in the world.
The last of the uncontacted Totobiegosode are wiped out.
This is happening more frequently, in Brazil a Yanonami tribe was displaced
so that a cattle farm could be built funded by McDonalds meet with demands.
In Sumatra, a whole lot of forests were removed displacing and killing hundreds
of orangutans so that they could grow palm oil plantations.
If you eat know this and continue to eat fast food, fat and unhealthy should be the least of your worries..
If you eat fast food YOU ENDORSE THE MURDERING OF THESE TRIBES, NATIVE ANIMALS AND DESTRUCTION OF MANY SPECIES!
The fast food industry …. IS THE PROBLEM WITH THE HEALTH
CARE SYSTEM! THE CLUELESS EATERS ARE CAUSING SUCH A FINANCIAL BURDEN IT HAS DESTROYED THE BUDGET — WAKE UP PEOPLE!
ESPECIALLY YOU RIGHT WING FAST FOOD EATING WASTES OF SKIN WHO BITCH ABOUT IT THEN POINT THE FINGER ELSEWHERE!
I was born and raised in Ohio. I personally have seen the fast food industry put generations old family farms out of their homes and land, bankrupted.
There are so few left. SHAME ON YOU AMERICA!
Want more? READ THIS ARTICLE! Feces is healthier than a McBurger!
What you Say

Shell Of Me
by James Conzett on Monday, November 7, 2011 at 8:37am ·
I watch as they burn their bridges from childhood to the pain of reality.
Though not up to me to mediate anymore, I do stand on the opposite cliff.
My job is complete as I was the one to incite the striking of the match.
Not too soon as I have nothing left offer, nothing left to steal, nothing left to violate, no advice to be heard, no lessons in the agenda and far be it, another match.
While my losses are seemingly always anothers gain, I have no time left to recover what I have lost. Not monetary losses but, heart, soul and whatever lurks beneath the calluses that have done well to suppress what I have found destructive or emotionally distressing. Built over time I do find it unfortunate that I am now actually incapable of empathy or strong emotions, except rage, for only then am I heard.
Existing where recognition of my achievements have gone even more un-noticed than my presence, I realize I probably should have passed just after completing them.
The question of continuance is always the thought that remains after the rest are truncated as that query is always first out.
A splatter of liquid does remain one dimensional except to the ones who assign meaning to the patterns. To them, colors bloom in black and gray and dimension is just a matter of perspective. That was once me, eyes wide open and a heart of the thinnest glass open to be shattered by a single glance.
What has become of that person is a text that will remain unwritten. Although what I have experienced is severe to most, the mold that formed the shell of me would pale in comparison to millions out there who have suffered far worse. The wretched and debouched or the salt on the food of the obese? There is far more salt and I will refrain from comparing notes with those who have nothing to sprinkle it upon.
So, I am held up in this shack until the bigger guns come take me out. However I believe they will fail and I will become my own demise.
James G. Conzett
Old Heart

Ride Fast
I thought this heart was stone
I thought it was safer to keep it closed
So, I walked the line and decided to play the game
Not allowing the ghosts drive me insane
I figured it was better than being alone
I thought it was better than an empty box named home
cats full of love and fur to wipe the eyes
are sometimes sole excuses to survive
but as they eventually pass in your arms
I wonder if they all just amplify the harm
When you spend a few years totally alone
no friends, no lovers, no phone
within your walls it's just human storage
a prison that feeds on your ability to encourage
encourage the need to feed, to speak, to live
unless you've been there, you have not lived
an insult to a soul petrified by a ruthless stint
Everyone gets broken sometimes
Sometimes it's trivial but it's all new to them
sometimes it just keeps happening again and again
sometimes each time is so brutal it can break the jaded
typically jaded by the ones that initiated
so you think one would become more immune
but that's only one reason your hearing my tune.
Personally, my soul has been hardened beyond repair
I feel no sadness, love or despair I just dwell in here
no longer bothered with emotion or fear
one hundred and eighty degrees from where I was there.
When all your friends have passed, lovers left, your parents gone and you're the last
it takes a hardass to get out of bed
work endless hours to feed the wheel
stay politically incorrect and borderline congenial
ducking the blows and coming back ten times harder
picking yourself up when its all thwarted
standing for a cause instead of crying
staring in the eyes who live by denying
so ride fast and fuck with death
it saves your life when there is nothing left.